The Dorothy Cornelius Leadership Congress
ONA's most prestigious honor, the Cornelius Leadership Congress recognizes members and colleagues of ONA who demonstrate the leadership characteristics of Dorothy Cornelius in their work and with the Ohio Nurses Association.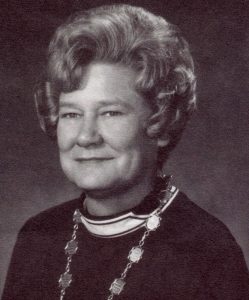 Dorothy Alice Cornelius was executive director of the Ohio Nurses Association from 1957 to 1983, president of the International Council of Nurses from 1973 to 1977, president of the American Nurses Association from 1968 to 1970, and president of the American Journal of Nursing Company – the largest publisher of nursing periodicals in the word – from 1967 to 1968.  She is the only person to have functioned in all of those positions.
She believed that one nurse could make a difference, proving it through her own life's work. Inductees into the Cornelius Leadership Congress must demonstrate that they, too, have made a difference.
Congratulations to the following outstanding nurses and colleagues inducted in 2021!
Alyssa Figueroa, Mary Ann King, Vida Lock, Molly D. Roche,
Carol E. Smith, Robert Weitzel, and Barbara Welch
A list of current Cornelius Congress members can be found here.
Cornelius Congress Induction
& Convention Awards Ceremony
October 12, 2022
5:00 pm – 9:00 pm
It's time to celebrate!
Join us October 12, 2022 as we come together together to celebrate noteworthy ONA members! Normally held during convention, the traditional festivities were delayed because of the pandemic. And because of the unusual circumstances, both ceremonies will be held the same night at the Blackwell in Columbus.
Event tickets are $70. Honorees and a guest may attend free of charge.